Nov 17, 2014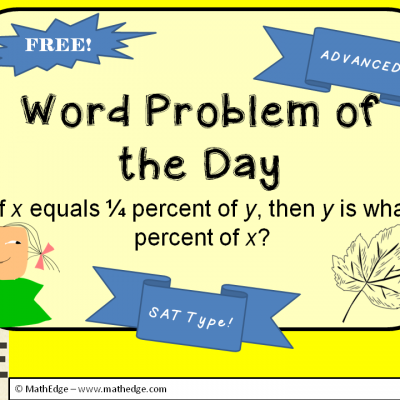 Word Problem of the Day
Word Problem of the Day - Featuring Percentages
A thought provoking question: How well do your students really understand percents? Check out this advanced word problem. This is a typical ACT & SAT problem that your students must be ready for.
Get it before everyone else!



Don't forget to subscribe so you can get notification of the detailed solution when it is posted & other exciting teaching ideas from MathEdge.com.
Enjoy....
What are some different ways to explain the solution for this problem? Share below!
Copyright © MathEdge