Oct 24, 2014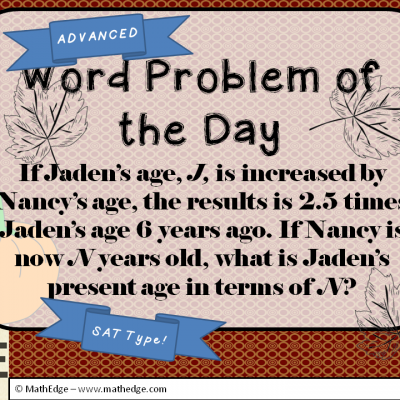 Word Problem of the Day
Word Problem of the Day - Featuring Math Expressions
While momentum is on our side... let's take a look at another typical SAT math problem involving math expressions. Students must master the skill of converting everyday word problems into equivalent math expressions... Read to learn more...
As I have mentioned before... The "general form" of a solution to a math problem is important as well as required for true excellence in math.
The WPOTD combines all of this. It is a typical ACT / SAT problem. Be sure your students are ready!
Enjoy....
What are some different ways to explain the solution for this problem? Share below!
Copyright © MathEdge