Sep 25, 2014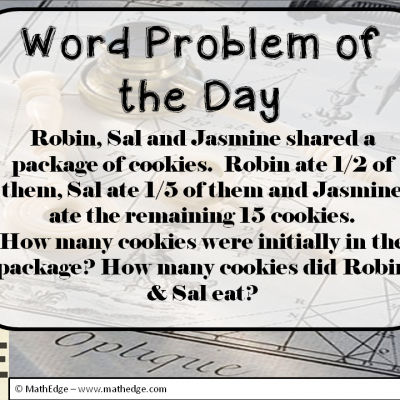 Word Problem of the Day
Ready to rock your student's brains again? Here is the next Word Problem of the Day (WPOTD). Ok to get the most value out of these WPOTDs, here's what I recommend... first solve the word problem so that you can get an idea of the concepts involved. Second... share how you're solving this word problem so that we can share techniques and insight. Third... subscribe to this blog by leaving your email to stay up to date on the solutions, discussions and other unique real-world word problems.
This word problem combines, as well as applies, the concepts we discussed in the last WPOTD.
This word problem provides that "golden opportunity" to reinforce fractions.
What are some different ways to explain the solution for this problem? Share below!
Copyright © MathEdge